Welcome to KickStart Construction
Thank you for considering KickStart Construction for your building project. We have been dedicated to delivering high quality and affordable homes, extensions and renovations for over 30 years.
We have developed vast experience in working on all kinds of building projects associated with your local Council's Housing Adaptation Grant Schemes. Working across all areas of Dublin and the wider Leinster region we will ensure that all work is finished to the highest standard exceeding all the necessary regulations stipulated by the Councils and the regulatory authorities.
We have experience in dealing with clients who may be eligible for The Housing Adaptation Grant for People with a Disability, The Mobility Aids Housing Grant Scheme or The Housing Aid for Older People Grant Scheme. We can help advise on the procedures required step by step.
We offer a complete range of construction services, including:
General Building Services
House Renovations
Attic Conversions
House Extensions
Bathroom Renovations
Kitchen Renovations
Wheelchair Accessibility
Leading edge concept designs
Sustainable and affordable Solutions
Complete Plans and Permits Documentation
Permits through to the construction and completion
Our Promise to You:
To guarantee our clients peace of mind, we can assure you that our team at KickStart Construction consists of qualified friendly professionals, each of whom is committed to providing you with the best possible service from commencement to completion of your project. Every member of or team or contractor used has been working with us for many years and have developed an excellent reputation for their expertise and attention to detail in their specialist area.
We would be delighted to discuss your next project with you. We offer a comprehensive quotation / estimation service on all building, extension and renovation projects. Contact us today to arrange a site visit and see how we can assist you in creating your dream home.
You have my personal assurance we will deliver the highest standard of customer care from start to finish on ever job. To contact us just click on our van anywhere you see it on the site, just like the one below! We hope to hear form you soon.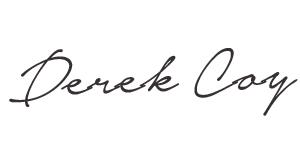 Derek Coy – Managing Director